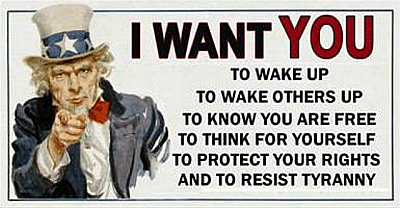 "Courage is contagious. When a brave man takes a stand, the spines of others are often stiffened" BILLY GRAHAM, Reader's Digest, Jul. 1964
Suckssite.com is the product of an idea to inspire a social experiment that we hope takes on a life of its own. This grassroots Internet Free Speech Project starts right here with this major effort to unite protesters with people who can help them defend their rights in court.

The founder of this site, Rich Bergeron, has been through some incredible struggles to stand up for his free speech. He is now sharing his experience and knowledge through this site to hopefully help others avoid the pitfalls he's experienced over the years.

Rich stumbled across a site called Tubmansucks.com early on in his fight for free speech related to his investigative reports on Ultimate Fighting Championship supplement sponsor Xyience, Incorporated. He created www.xyiencesucks.com and has been fighting for nearly two years in court as his own representative in a $25 million lawsuit the company brought against him to silence him. The case has since been dragged into the company's bankruptcy and looks to be developing in Bergeron's favor.


http://www.flexyourrights.org/


Suckssite.com is designed to combine the best of both worlds: protest sites and the practice of law as your own attorney. "Pro-Se" law is constantly ridiculed with the same old stale joke about the "fool for a client." Justice isn't easy to come by when you don't have the money for a lawyer, though, and in these times it's especially tough to scrape together the kinds of funds a serious lawsuit takes to prosecute or defend against.

So, if you have no other choice and want to do it right, you found the right place to learn how. This community will become the proving grounds for countless generations of people who take to Cyberspace in protest of whatever injustice they choose to rail against. It will be the place people learn what their rights are, how to exercise them, and how to equalize the powers that be with grassroots internet publicity campaigns and self-sustained legal action.



"The person who has nothing for which he is willing to fight, nothing which is more important than his own personal safety, is a miserable creature and has no chance of being free unless made and kept so by the exertions of better men than himself." JOHN STUART MILL